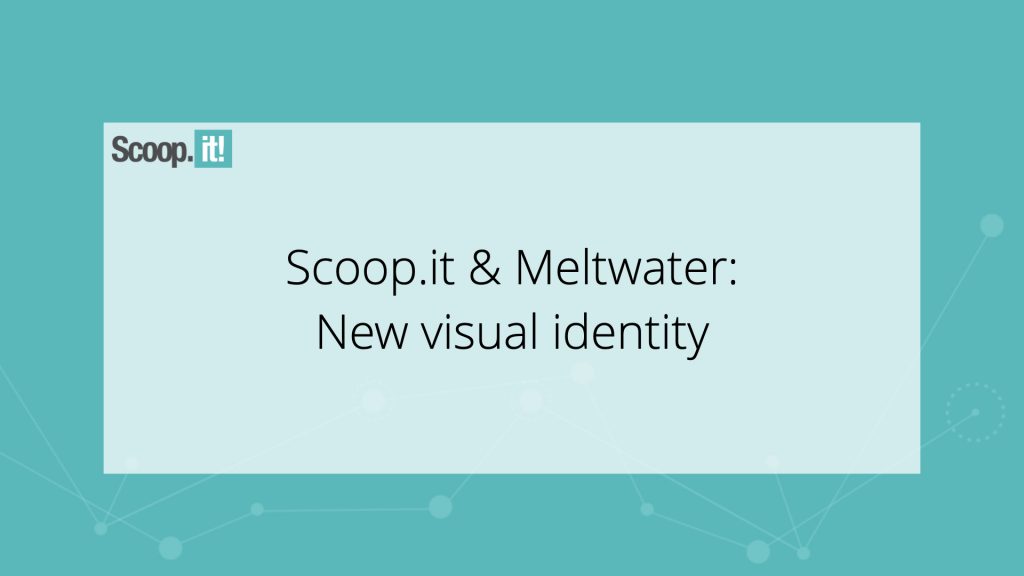 As you may already know, Scoop. it joined up with the Meltwater company this past year. Meltwater is the global head in media intelligence and social analytics
The company was founded in Oslo in i b?rjan p? tv?tusentalet and expanded globally in order to service more than 30000 clients in 25 countries as of today.
As a Meltwater family member, it is important for the Scoop. it team to reflect this particular in our corporate identity. That's exactly why we are proud to declare that we are adopting a new visual identity to match Meltwater colors.
As it is obviously an important and visible alter in branding, Scoop. it features plus usage are not impacted , as a Scoop. it user you can continue curate plus disseminate content as usual. Our own goal remains the same: providing the best content curation experience to help you engage your target audience.
Being part of a Group for example Meltwater opens great opportunities for Scoop. it with regards to offer and development. If you'd like to know more regarding Meltwater' solutions on reputation monitoring, competitive benchmarking, articles ideation, influencers discovery, strategy performance measurement, feel free to touch base.
The post Scoop. it & Meltwater: New visual identity appeared first on Scoop. this Blog .